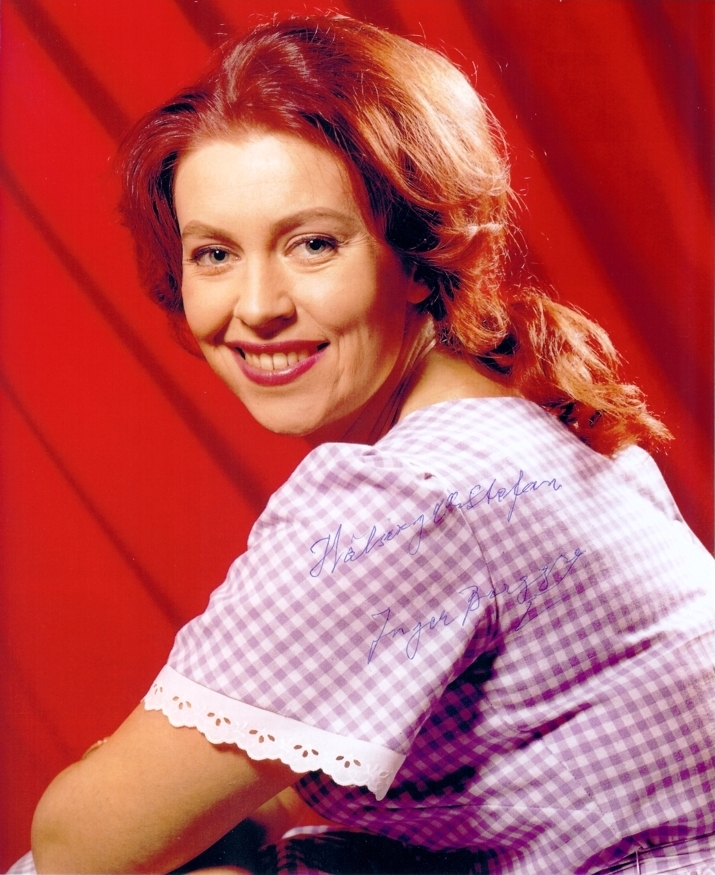 The Swedish national final, called Eurovisionsschlagern - Svensk final, was held on February 13th in Stockholm, hosted by Bengt Feldreich. Each of the songs was performed twice (firstly with a big orchestra, then with a small orchestra), and the winner was chosen by postcard voting. The winning song, Sol och vår, was written and composed by Ulf Källkvist and Åke Gerhard. Lilly Berglund and Inger Berggren both sang Sol och vår but Inger was chosen by the public as the winner.
Results:
1. Sol och vår - Inger Berggren/Lilly Berglund, 102327 votes
2. När min vän - Monica Zetterlund/Carli Tornehave, 74077 votes
3. Anne-Li - Carli Tornehave/Otto Brandenburg, 13401 votes
4. Lolo-Lolita - Otto Brandenburg/Östen Warnerbring, 11848 votes
5. Sagans underbara värld - Lilly Berglund/Inger Berggren, 6885 votes
6. Trollen ska trivas - Östen Warnerbring/Mona Grain, 4001 votes
Inger Berggren (born February 23 1934 in Stockholm) is a Swedish singer and actress who began singing in Thore Swanerud's orchestra, and later sang with Thore Ehrling, Simon Brehm, and Göte Wilhelmsson. Her biggest hits were The Sun and the Spring and Elisabeth Serenade, both in 1962. She is mother to the actress Gunilla Röör.
Inger Berggren represented Sweden in the Eurovision Song Contest 1962 in Luxembourg with the song Sol och vår which was placed 7th.