Date: March 31, 1979
Venue: International Convention Center, Jerusalem, Israel
Presenters: Daniel Pe'er and Yardena Arazi
Conductor: Yitzhak Graziani
Director: Yossi Zemach
Scruteneer: Frank Naef
Host broadcaster: IBA
Price presenter: Izhar Cohen, Yitzhak Livni, Régis de Calbermaten
Interval act: Shalom '79
Duration: 2 hours, 56 minutes
Number of entries: 19
Debuting countries: -
Returning countries: -
Withdrawing countries: Turkey
Winning Song: Hallelujah - Milk and Honey, Israel
Voting system: Each country had 10 jurors who could all give 1 vote to their favourite song.
Entries
01. Portugal: Manuela Bravo - Sobe, sobe, balão sobe (9th place, 64 points)
02. Italy: Matia Bazar - Raggio di luna (15th place, 27 points)
03. Denmark: Tommy Seebach - Disco Tango (6th place, 76 points)
04. Ireland: Cathal Dunne - Happy man (5th place, 80 points)
05. Finland: Katri Helena - Katson sineen taivaan (14th place, 38 points)
06. Monaco: Laurent Vaguener - Notre vie c'est la musique (16th place, 12 points)
07. Greece: Elpida - Socrates (8th place, 69 points)
08. Switzerland: Peter, Sue, Marc, Pfuri, Gorps and Kniri - Trödler und Co (10th place, 60 points)
09. Germany: Dschinghis Khan - Dschinghis Khan (4th place, 86 points)
10. Israel: Milk and Honey - Hallelujah (1st place, 125 points)
11. France: Anne-Marie David - Je suis l'enfant soleil (3rd place, 106 points)
12. Belgium: Micha Marah - Hey nana (18th place, 5 points)
13. Luxembourg: Jeane Manson - J'ai déjà vu ça dans tes yeux (13th place, 44 points)
14. The Netherlands: Xandra - Colorado (12th place, 51 points)
15. Sweden: Ted Gärdestad - Satellit (17th place, 8 points)
16. Norway: Anita Skorgan - Oliver (11th place, 57 points)
17. UK: Black Lace - Mary Ann (7th place, 73 points)
18. Austria: Christina Simon - Heute in Jerusalem (18th place, 5 points)
19. Spain: Betty Missiego - Su canción (2nd place, 116 points)
The Eurovision Song Contest 1979 was the 24th Eurovision Song Contest and was held on 31 March 1979 in Jerusalem, Israel. The presenters were Daniel Pe'er and Yardena Arazi, and the event was staged at the International Convention Center. Representing Israel, Gali Atari and Milk and Honey were the winners of this Eurovision with the song, Hallelujah which was written by Kobi Oshrat and Shimrit Orr. This was a second victory in a row for Israel, it was also their second victory in the contest.
Format
The group Milk and Honey was formed for the purpose of performing in the contest when the song's original performers, the band Hakol Over Habibi, declined the opportunity to sing it.
This was the fourth occasion on which the host country had won the Contest (Switzerland in 1956, Spain in 1969 and Luxembourg in 1973 had achieved the feat before this) and there would be two more such occasions to date (Ireland winning once in Millstreet in 1993 and once more in Dublin in 1994). Israel could neither host nor compete in the next Contest, which was scheduled for the same day as Yom Hazikaron - Israel's Memorial Day. The festivities of the event would clash with the somber tone of the day, which is marked in Israel with memorial services, two minutes of silence, and large numbers of visitors at military and civilian cemeteries.
The song Hallelujah is regarded as a classic of the Contest due in no small part to the unique performance, in which Atari and her backing singers entered the stage one by one, rather than all together. It was also performed at the end of the Eurovision Song Contest 1999 by all the contestants as a tribute to the victims of the wars in the Balkans. It has also become something of a modern Jewish standard, recognized by many North Americans who might never even have heard of Eurovision.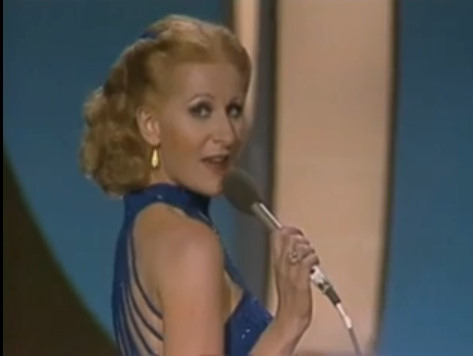 Participating countries
As noted in author and historian John Kennedy O'Connor's book The Eurovision Song Contest - The Official History, at one point before the contest Turkey was going to participate. The country would have appeared 11th on stage, represented by Maria Rita Epik and 21. Peron with the song Seviyorum. However Turkey was forced to retire from the contest under pressure from Arab states who objected to a predominantly Muslim country taking part in a contest held in Israel.
As well as being broadcast live in the 19 competing countries the contest was broadcast in Romania, Turkey, Hong Kong and Iceland.
Voting
The voting was extremely close. Israel gained a good lead in the early stages of the voting, but Spain eventually caught up and took a good lead themselves. At the close of the penultimate jury's votes, Israel were one point behind Spain, and only the Spanish jury had yet to give their votes. Spain ended up giving Israel 10 points, causing the crowd to erupt into enormous cheers.
Returning countries
Four artists returned to the contest this year. Anne-Marie David was the winner for Luxembourg in 1973, Xandra represented The Netherlands in 1972 and 1976, Anita Skorgan represented Norway in 1977 and Peter, Sue and Marc represented Switzerland in 1971 and 1976.