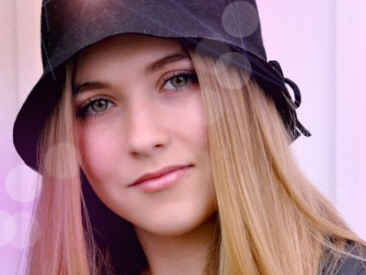 Singer: Lova Sönnerbo
Song: Mitt Modd
Composers/Lyricists: Lova Sonnerbo, Janni Steffner, Lydia Westin Malm
Mitt Mod is a song about courage. The singer discribes her anxiety to do all kinds of stuff but with a lot of courage the singer feels confident to do the things she wants to do.
Lova Sönnerbo (14) has been singing since she was 3 years old. She composes her own songs since she was 6 - 7 years old.
Lova studies today at music school Kulturama in Stockholm. In addition to piano, she plays guitar and just started playing the drums.
Besides music, Lova loves movies, fashion, football, swimming, cooking and baking. She also likes to travel and hike in Norway. She wants to continue to invest in music and will do everything to fulfull that dream.