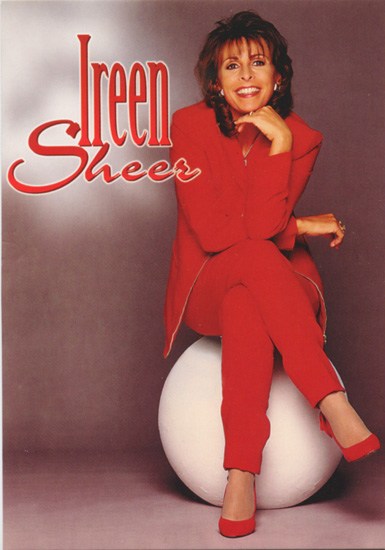 Ireen Sheer, born February 25 1949 Romford UK, is a German-British Schlager singer.

In the early 60's she was discovered through a talent competition. She sang in several groups before she devoted herself to her solo career in 1970, focusing mainly on Germany.

Ireen had her first hit with the song Goodbye Mama which became a Top 5 hit on the German charts in 1973. After that, she released numerous records, almost every one going on to become a hit. Ireen Sheer became a guest on several different television music-shows, including several appearances on the ZDF Hit Parade, one of Germany's most popular music programs.

In 1974 she was chosen to represent Luxemburg with the french song Bye Bye I Love You which came 4th, in 1976 she came 8th in the German national final with Einmal Wasser, Einmal Wein, in 1978 she came 6th on behalf of Germany at the Eurovision Song Contest with Feuer and in 1985 she represented Luxemburg with the song Children Kinder Enfants which she sang together with Annemieke Verdoorn, Franck Olivier, Chris Roberts, Diane Solomon and Malcolm Roberts. This Ralph Siegel and Bernd Meinunger song came 13th.

In 2002 Ireen sang a duet in the German pre-selection with Bernhard Brink, their song Es Ist Niemals Zu Spät came 7th.

Besides her solo performances, Ireen also sang a number of duets with her ex-husband Gavin du Porter and her colleague Bernhard Brink. Over 30 years after her first hit, Ireen Sheer is still a well-known member of the pop-music establishment in Germany, continuing to appear on music shows and publish new albums and singles.