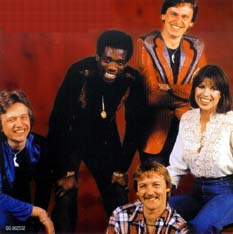 Lucifer
Margriet Eshuijs (October 14 Zaandam) is a Dutch pop singer.

Margriet played in several bands before she was asked to become the leading of the new founded band Lucifer in 1972. They had their biggest hit with House For Sale. In 1976 Lucifer participated in the Dutch national final for the ESC with the song Someone Is Waiting which finished 3rd. The band split up in 1979 and Margriet started her solo career. She became a singing teacher and played in the band the Dream were she met Maarten Peters. In 1989 Maarten wrote the song Liever Alleen for the Dutch national final and Margriet sang the demo of the song.

In 1988 she founded her Margriet Eshuijs band and played in many theaters. Margriet is still playing with her band.