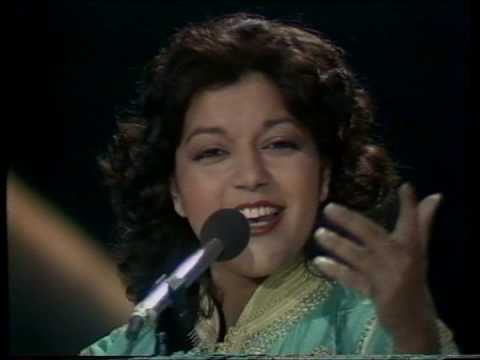 Morocco sent a representative to the Eurovision Song Contest only once. That attempt was not very successful despite the fact that the Moroccans sent their most popular singer to The Hague. The expectations were very high for Samira Bensaïd and her song Bitakat Hob but unfortunately Samira came second last with 7 points from the Italian jury.
Samira Said was born and raised in Rabat, Morocco. She began singing at the age of 9 and she was discovered on a music program on Royal Moroccan TV, Mawaheb, alongside another popular singer, Aziza Jalal, when she was 13. She was quickly recognized as a young prodigy. She began singing professionally, encouraged by her family and backed up by important people in the Moroccan music scene like Al Rashdi and others.
In a short time, Samira Said became one of the leading names in her home country, recording many popular Arab songs.
Samira is still very popular around the world especially in Egypt and Morocco and she had many successes and hits.