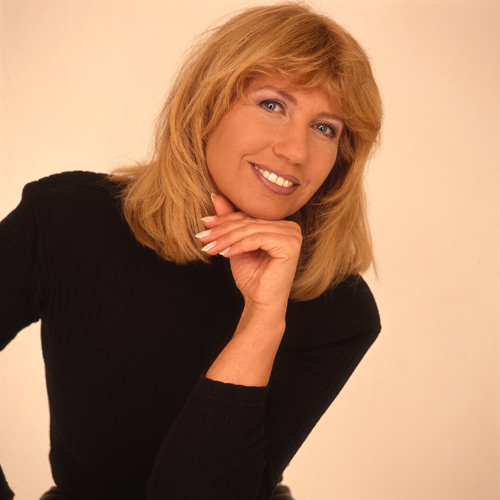 Maggie MacNeal (born as Sjoukje van't Spijker on May 5, 1950, Tilburg, Netherlands) is a Dutch singer who recorded her first single in 1971. From 1972 Maggie formed a duo with Willem Duyn, Mouth & MacNeal. The duo had several hits in Europe and America.
In 1974 they were chosen to represent the Netherlands at the Eurovision Song Contest. In the national final they sang three songs in Dutch: Ik Zie Een Ster, Liefste and Zoals De Oudjes Zongen. Ik Zie Een Ster won but in Brighton they sung the English version I See A Star which came 3rd. After the contest the duo stopped and Maggie started her solo career.
In 1977 she took part in the Dutch pre-selection with the song Jij Alleen which came 3rd.
In 1980 she was asked to represented the Netherlands with the song Amsterdam which came 5th. Maggie wrote the song Amsterdam herself.
In 1988 she wrote Heel Verliefd for the Dutch national final which came 2nd.
From 2000 Maggie is a member of the Dutch Divas.